<A campsite where you can walk to the sea! >
(Approximately 10 minutes on foot to Tatado Beach and Iritahama Beach)
&
"Completely reserved space & private camp site"
A place where you can fully enjoy nature !
It7s campsites, you can hear the voice of birds, feel nature, and the sound of rubbing under the trees. Because we can secure a private space only for our customers. .. .. One day, when I went to another campsite, many tents were lined up on the site, and I was full site about the eyes. .. .. Since we are in nature and are coming to relax, we decided to start our campsite with the desire to give our customers a taste of unreality.
instaglam 👇 click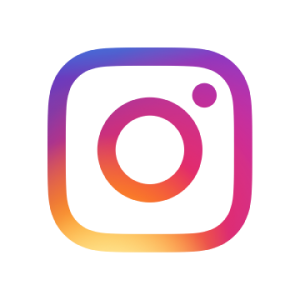 "Organic style"
Made with all nature in mind
This campsite is an organic campsite that does not use any pesticides to maintain the land. Diligent maintenance (mowing) is required, but we hope that you will feel more comfortable in the invisible part by using your efforts regularly!

Enjoy sea activities in IZU!
 
(rinesurf)
(About 10 minutes on foot to Tatado Beach and Iritahama Beach)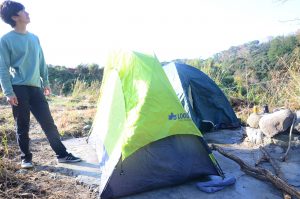 As the name of the wave campsite, the ground is wave(rippling) on this site. This is to leave the natural state and let everyone fully enjoy nature. And, the more people come, the more we hope that our customers will enjoy how the ground is acclimatized like a beast by human feet.
Enjoy the wave campsite, which changes every day like waves, and the same conditions never happen again! !!
Cooking outside is the most fun!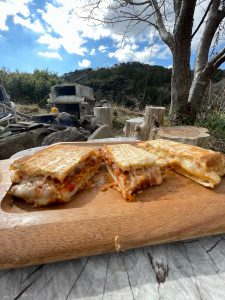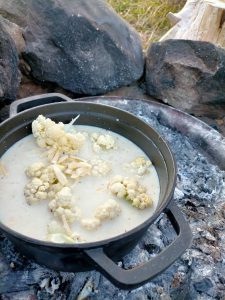 Cooking outside is the most fun!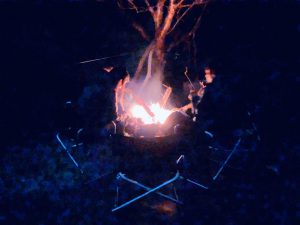 Usage fee
Price per person
¥ 4,000
(Elementary school students & toddlers ¥ 3,000)
(Facility usage fee, site usage fee, parking , outside shower usage fee, all included)
Limited to 1 group per day
Up to 6 people (2 or more people)
By appointment only
Please feel free to contact us! !!
*option
・ Tent rental 1day ¥ 4000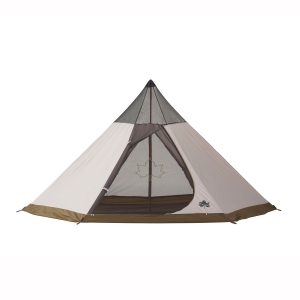 2-4 people
・ Attached tarp rental 1day ¥ 2000

Set example (either one or, of course, a set can be rented)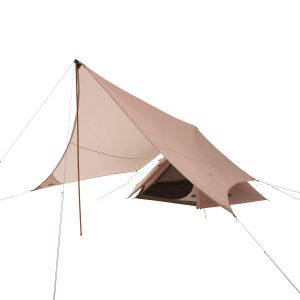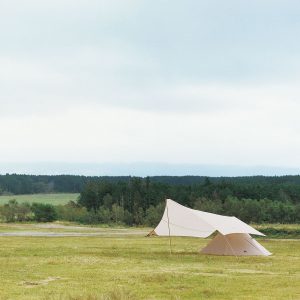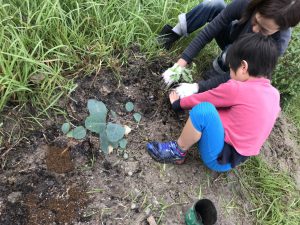 Most are handmade and change every day!
check in
From 15:00
check out
Until 10:00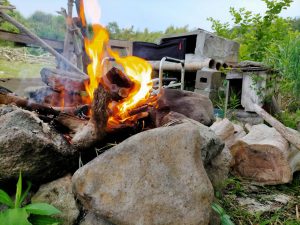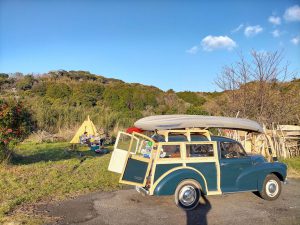 Cars can enter the site!
There is also a large parking lot in front of you
It is also convenient for those who want to enjoy camping and driving!
Of course, please feel free to use a camper or those who stay in the car! !!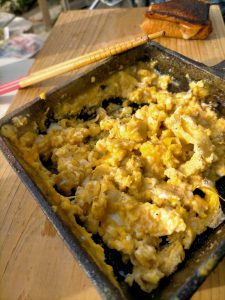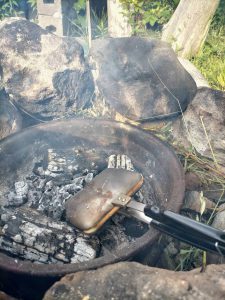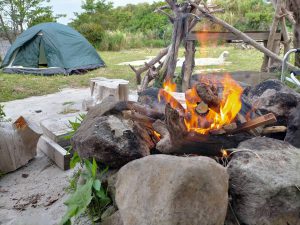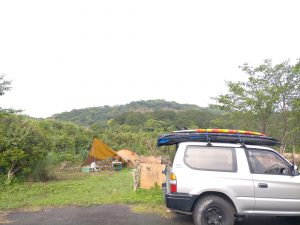 There is also a large parking lot (free of charge) in front of the facility, so
No matter how many cars you can come to, you can park with confidence!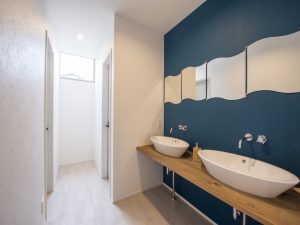 Rest assured that you can use the adjacent insidey restroom for the restroom!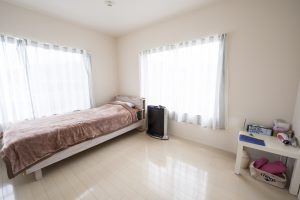 We have an insidey accommodation next door (100m on foot)
If you would like to use it, please ask here as well! → insidey
It will be cultivated little by little, so we will evolve with the opinions and advice of our customers.
We are always looking forward to your participation in helping with the development work!
👇 Click
* Take all the trash your home
* There are houses nearby, so please be quiet.
* No noise after 8 o'clock (Caution or exit may be requested)
* Because there is a house nearby, we ask you to refrain from using sound and music!
(Be careful when there is too much noise or noise, or call the police. In the worst case, you may be asked to leave the facility at night.)
* Only the external hot water shower (free of charge) next to the "insidey" building can be used as a shower it outside .
* There is no electric power supply.
* For restrooms only, please use the restrooms at the nearby main building accommodation facility "insidey"outside.
* Camping equipment is not available, so customers are required to prepare it.
* The ground is rippling because it is still undeveloped. Because it's a wave campsite …
Cancellation fee
21 days ago
30% of room rate
14 days ago
50% of room rate
7 days ago
100% of room rate
Customers are responsible for the transfer fee and the shipping fee for registered mail.
Click here to make a reservation
・ It may take some time to respond to inquiries by e-mail.
・ If you are in a hurry, please contact us by phone.
0558-22-8271 or taka@rinesurf.jp
Necessary items (representative)
name
Birthday
Street address
Number of users
Desired date of use
Questions
place